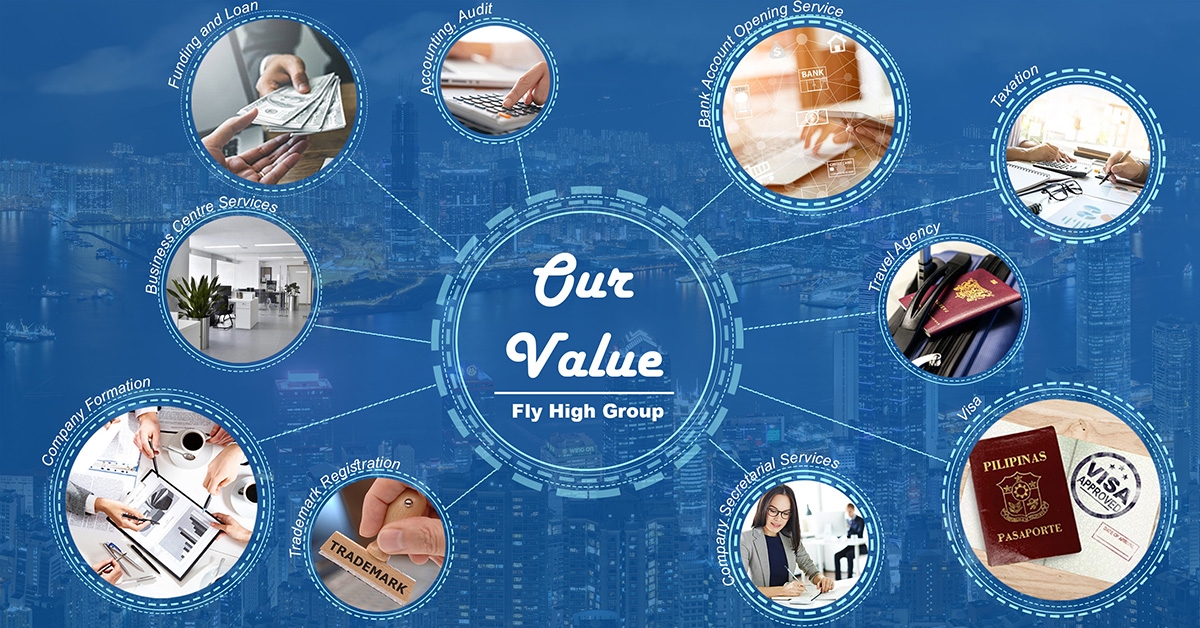 Our Value
FLY HIGH BUSINESS SOLUTION LIMITED (FHB) is a one-stop commercial services provider. We provide a wide range of services beyond the scope of traditional business centres including information technology services and corporate identity services. We work with clients from all over the world and are the best choice for individuals and SMEs to start up their businesses with. FLY HIGH BUSINESS (FHB) is also an ideal option for entrepreneurs abroad to set up their overseas branch in Hong Kong.
Our Group have extensive experience working with auditing, accounting, taxation and company secretarial services to a wide range of SME and listed enterprises in Hong Kong for more than 8 years.
We serve many kinds of clients from different industries, providing "One-Stop" professional services providing accountancy as well as assist clients to deal with many difficulties in daily operations.
We are committed to provide the suitable business development solutions for our clients. The scope of services covers:
Company Formation
Company Secretarial Services
Accounting & Bookkeeping
Audit & Assurance
Hong Kong Tax Advisory
Registered Address Services
Trademark Registration
Certified True Copies
Bank Account Opening Service
Business Centre Services
Funding and Loan
Visa (Fly High Visa Solution)
Travel (Fly High Travel Limited)
Our Philosophy
We value every client and team member as our long-term partner. Assist clients from starting their business to maintaining the business and overcome the difficulties.


Our Strengths
We deeply understand the cultural, economic and business environment of Hong Kong and Mainland China, and understand the expectations and challenges faced by businesses in global business.
Our excellent audit team with professional knowledge and practical experience, actively conducts annual and special audits for small-medium size clients and listed company clients, as well as assists clients to obtain capital in the capital market.
FHB divides 5 major departments:
Auditing team
Accounting and book-keeping team
Tax advisory team
Company secretary team
Corporate advisory team